About us
Established in 1966, Almar group is a leading business conglomerate in Sri Lanka, with a turnover of approx. 50 million US$.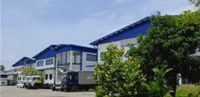 Almar Group
Established in 1966, Almar group is a leading business conglomerate in Sri Lanka, with a turnover of approx. 50 million US$. The group is involved in several distinctive industries of international trade (rubber and tea), manufacturing (granite), renewable energy and property development; hence, is financially stable under any economic condition.
Reliability

Reliability And Stakeholder Value

The group renowned for its reliability and delivery of products and services for several decades,is run with passion and dedication by second generation siblings of the Weerasinghe family, the founders of the group. It commits to building exceptional value and distinctive benefit to all its stakeholders and values the importance of earning the trust of its partners, both local and international.

Vision

Vision

Led by a vision of 'building the future with strategic diversification', Almar has over the years developed and taken on many challenges, thereby gaining experience and aptitude, achieving success in each specific sector.

Partnerships

Partnerships

Almar group has partnered with global leaders in each industry and in its efforts of expanding and diversifying, continuously seeks profitable and strategic business partnerships and joint ventures.

CSR

CSR

: The group has been involved in community development since its establishment, as the deep rooted commitment to society has been an inherent quality across both generations of the founding family. Amongst the projects is the Seenigama project where sustainable development was carried out at the Tsunami devastated village of Seenigama in the South of Sri Lanka.
Our Other Business Sectors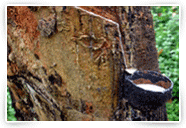 Rubber
Natural rubber trading is the core business of the group and with a trading subsidiary in Cochin, India, we are one of the largest rubber exporters from Sri Lanka, exporting all forms of rubber including RSS, Crepe Rubber, Sole Crepe, TSR and Centrifuged Latex. Almar group is also involved in international trading of Thai, Indian and Vietnamese rubber; international clientele include Goodyear, Michelin, MRF, Apollo and CEAT.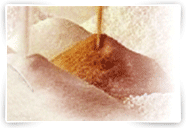 Sugar
One of the largest suppliers of sugar to the Sri Lankan market, Almar group has annual sales of over one hundred thousand tons of sugar. The services facilitated by the group include shipping, clearing, warehousing, invoicing and bank services in import of Sugar.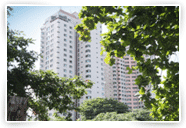 Property
Almar group has invested in real estate in Greater Colombo including several multiple apartments in some of the most prestigious complexes in town. With the dawn of peace in the country, the interest in real estate in Sri Lanka is on the rise by both locals and overseas companies and individuals. In gathering valuable property, we actively seek real estate investments Sri Lanka and overseas.
Key Exporting Countries

USA …
Middle East…
Denmark …
Japan …
Eastern Europe…